Podcast #64 - Glam Rock
[ 58:40 ]
Download
Para ouvir online basta dar play, para fazer o Download, clique com o botão direito do mouse em "Download" e vá em "Salvar Link Como".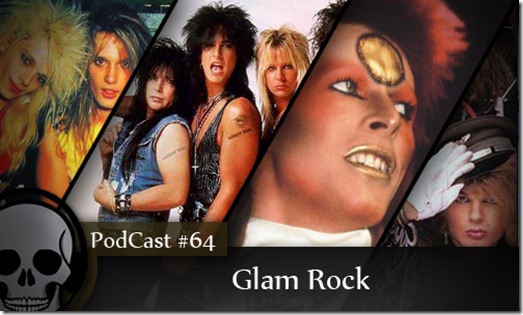 No 64º episódio do Podcast mais Rock'n Roll da internets, Metal, Daniel, Douglas e Murilo batem um papo sobre o Glam Rock/Glam Metal/Hair Metal/Metal Farofa. Conheça os travestis do Rock'n Roll. Descubra quem eram esses purpurinados. E aprenda a se vestir de mulher e continuar hetero.
Duração: 58 minutos.
Clique AQUI para comprar no Seu Saraiva pelo link do Crazy Metal Mind!
Arte da Vitrine: Tails Garcia.
Comentado no podcast:
*Capa de Shout At The Devil do Motley Crüe.
*Audio do show de Frank Zappa que pega fogo e é citado em Smoke On The Water.
Trilha sonora do podcast (na ordem):
*Warrant – Cherry Pie
*Kiss – Heaven's On Fire
*New York Dolls – Personality Crisis
*Def Leppard – Love Bites
*Poison – Nothin' But A Good Time
*Motley Crüe – Don't Go Away Mad
*WASP – Dirty Balls
*Extreme – Decandence Dance
*Steel Panther – Fat Girl
*Vixen – Streets In Paradise
*Steelheart – Like Never Before
*Skid Row – 18 And Life
E-mail para ser lido no ar:
crazymetalmind@crazymetalmind.com ou "Fale Conosco"
E-mail dos podcasters:
Fan page no facebook:
Twitter:
@crazymetalmind
@iserhard
@awarerocks
@douglasrenner